Disrupting workplace culture for work/life brilliance
CALM in a box deploy their unique CALM model to guide leaders and teams in developing the culture, mindset and behaviour to thrive in a 21st century world of work, aligning with the business strategy to better meet the needs of people and business, both today and for the future
Through our expertise in co-creation we work with you to harness the power of wellbeing to enable the transformation and cultural shift required by forward thinking and progressive organisations, leaders and teams for work/life brilliance
Our mission is to disrupt workplace culture through CALM for work/life brilliance and we have been lucky to act as culture change advisors and shapers for a range of organisations, both large and small across a variety of sectors
The common denominator – open minded and progressive leaders who get that to do well, you need to be well and that this starts with culture and mindset not action plans
We believe in the power of co-creation to establish the right approach for your business, working with your people to figure out how to build a culture where everyone can thrive
What sort of problems do we look to solve?
Helping to reset culture which inadvertently drives burnout, disengagement or conflict, in many cases highlighted or worsened by the pandemic
Supporting teams to navigate complex and ambiguous business change more effectively and at pace
Enabling a step change in performance through increased levels of employee engagement and wellbeing
Facilitating the organisational change required to unlock greater flexibility around ways of working to attract and retain the best talent both now and for the future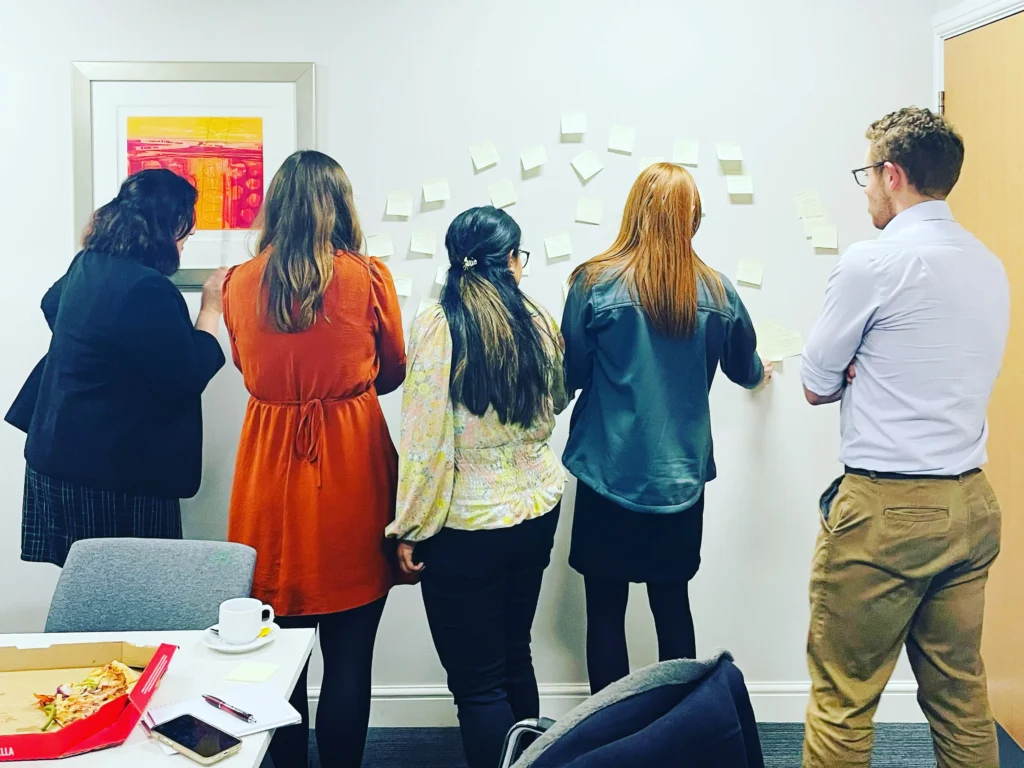 We design and deliver a range of bespoke CALM workshops for clients including global brands, public sector and not for profit as well as boutique entrepreneurs.
These can range from taster sessions to comprehensive programmes to both complement and drive your culture change agenda.
Our signature programme, CALM team, is often used to kickstart a culture change journey.
Running over four sessions, we introduce a group of change makers to each dimension of the CALM model to co-create a 1% CALMer challenge to move your business forward.
Exploring the CALM toolkit through data, wellbeing insights, engaging stories and interactive discussion exercises, these sessions are a powerful way to connect teams to themselves and each other to initiate the culture, mindset and behaviour change needed for a thriving workplace ready to respond to the needs of the 21st century world externally and internally.
Our experience has proven that CALM leaders are better equipped to develop the capability and toolkit to unlock maximum potential in themselves to drive positive change for the organisations and the people they are leading
Executive coaching programme
Our executive coaching programme has helped leaders to:
Understand how to manage energy for greater effectiveness
Build greater resilience to deal more effectively with change, overwhelm and stress
Be better equipped to deal with the leadership and people challenges of the 21st century workplace
Reframe success and reflect on the building blocks to lead for positive outcomes
Slow down to go faster